Chevy Traverse Service Schedule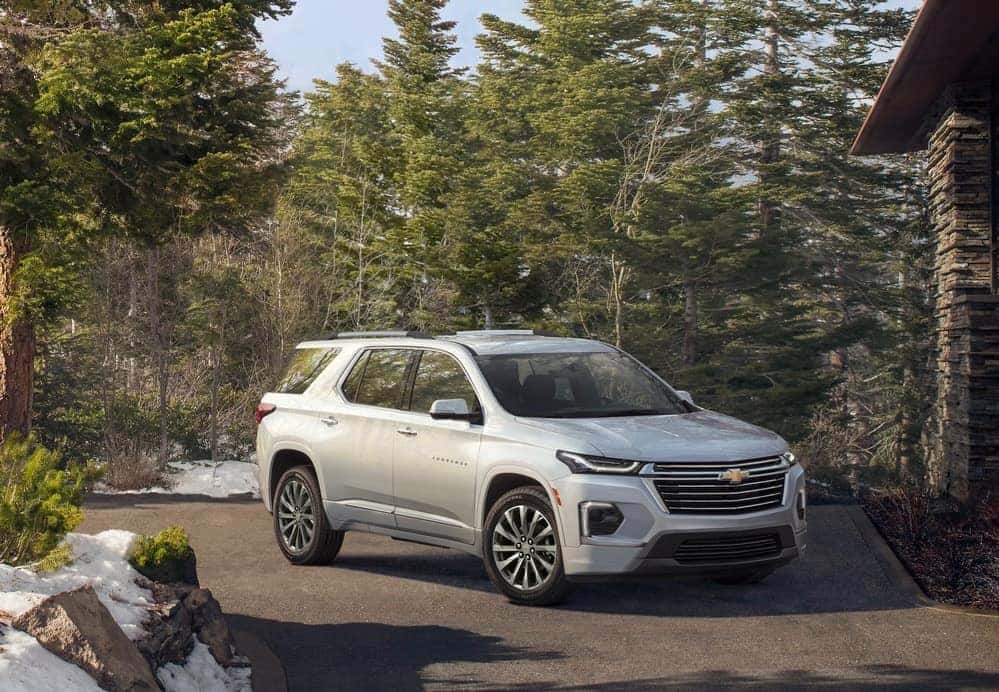 Every vehicle will need to be serviced, and Patriot Chevy Limerick absolutely has you covered. When it comes to service for your Chevy Traverse, there are many different types of maintenance that your car will need over time.
Here is a service schedule of maintenance items for your Chevy Traverse.
What Can I Check & When?
When fueling up, take the time to check your oil level and coolant level, your windshield washer fluid level, and check your tire pressure.
At least once a month, you'll want to check your coolant level, your tire pressure, the headlights and taillights, and all other exterior lights, and check your lug nuts.
Oil Changes
The core of your Chevy's service remains the same: keeping up with regular Chevy oil changes. For years, the common wisdom held that you must change your oil every 3,000 miles. With the engine upgrades in the Chevy Traverse, this advice has changed.
It is now recommended that you have your oil changes every 5,000 to 7,500 miles for optimal engine function. Fresh oil helps keep your motor well-lubricated and keeps the parts from wearing each other down too fast.
Long Term Service Tiers & Tires
Beyond regular maintenance and service checks, there are other tiers of long-term service that are important to keep in mind. At 20,000, 40,000, and 60,000 miles, you'll need to keep up with tasks such as:
air filter
brake lines and hoses
inspect transmission
inspect all steering components
inspect exhaust components
inspect ball joints and dust covers
Also, keep tabs on your Chevy tire maintenance. The tires should be rotated every 20,000 to 30,000 miles in order to prevent uneven wear.
For any service questions or problems, schedule a service visit at Patriot Chevy Limerick today.