Comparing the 2023 Chevy Bolt to the Chevy Bolt EUV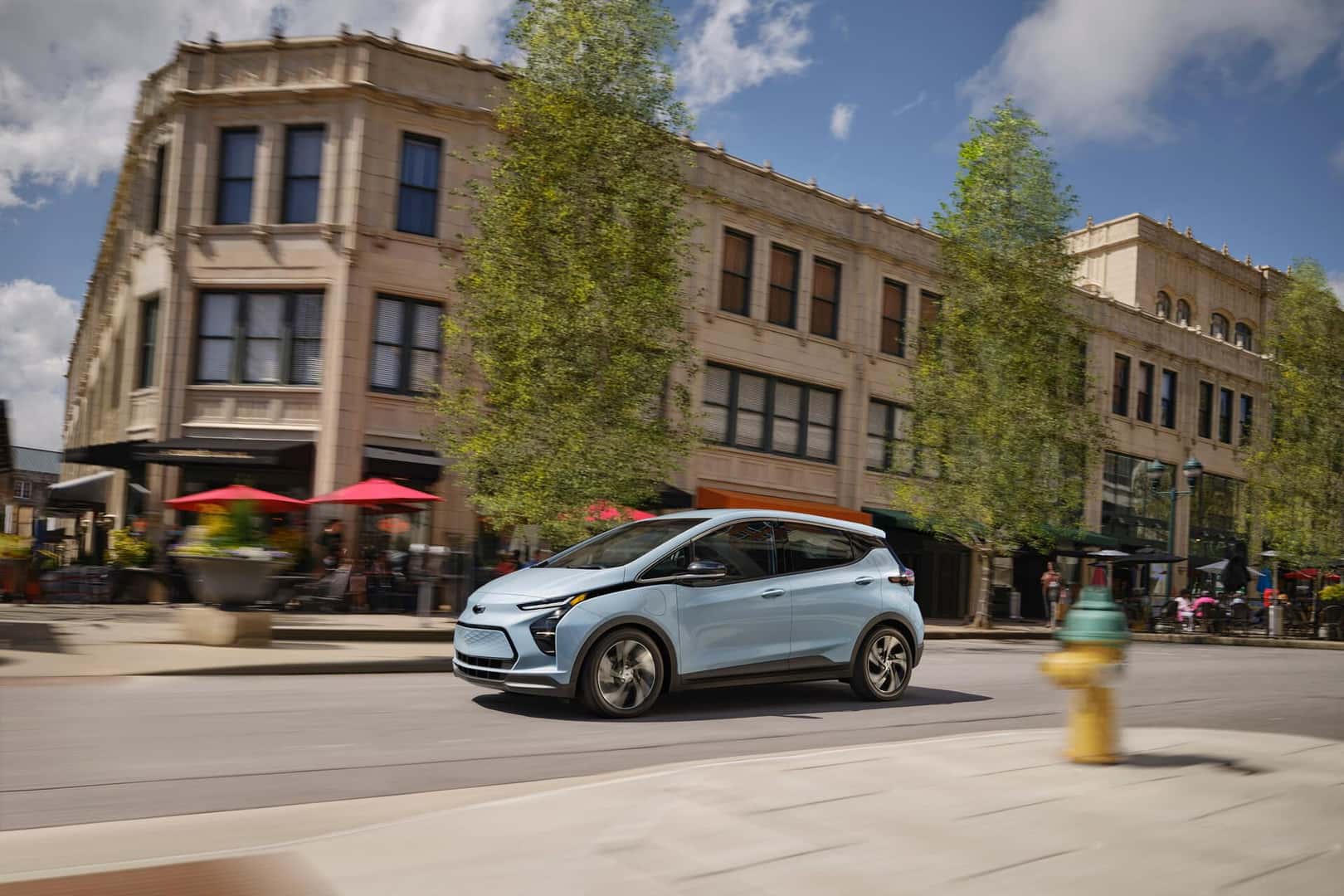 The 2023 Chevy Bolt is offered in two different versions, the Chevy Bolt EV and the Chevy Bolt EUV. Both have plenty to offer green car enthusiasts, but if you're not sure which is right for you, the experts here at Patriot Chevy Limerick can break down the differences for you.
Driving Range
One minor difference between these two vehicles is their maximum driving range. The Chevy Bolt EV can travel up to 259 miles before you need to find a charging station. Being slightly larger, the Chevy Bolt EUV has a slightly shorter range of 247 miles.*
Charging Speed
Both Chevy Bolt models are ready to take advantage of the fastest charging stations. With Level 3 DC Fast Charging, a Chevy Bolt EV can recover around 100 miles of range in 30 minutes. Using the same charger for the same amount of time, the Chevy Bolt EUV can recover roughly 95 miles of range.
Size and Interior Dimensions
The Chevy Bolt EUV is the more spacious vehicle. The Chevy Bolt EV is roomy enough, but the Chevy Bolt EUV is better for anyone who plans to have passengers and use their second row more often, especially since it offers almost three inches of additional legroom in the back.
Features and Tech
Many of the same features can be found in the Chevy Bolt EV and the Chevy Bolt EUV, but the latter offers a few more technology features, like a wireless smartphone charger, in its base model. This costs extra on the Chevy Bolt EV. The Chevy Bolt EUV can be equipped with a Bose® premium audio system. You can also add Super Cruise™, a semi-autonomous driving feature that can handle some aspects of highway driving for you. The Chevy Bolt EV doesn't offer either of these features.
Compare Chevy EVs in Person at Patriot Chevy Limerick
If you're ready to go green with your next car purchase, it's time to take a closer look at the Chevy Bolt. Visit our Chevy dealers in Limerick and find the version of this electric vehicle that works for you. *Range and charging figures are based on manufacturer estimates and may vary in real-world use. Ask your Chevy dealer for details.