How We Calculate Trade-in Value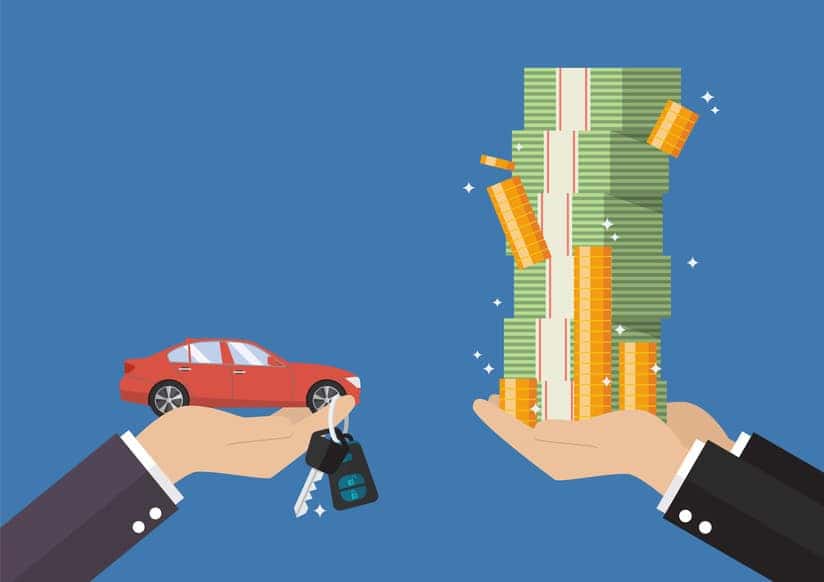 If you're buying a new Chevrolet car here at Patriot Chevy Limerick, what should you do with your old one? You can trade it in, of course! Here's what you need to know about trade-ins and how we determine these vehicles' values. 
The General Value of Your Vehicle
Your vehicle begins to depreciate, or decline in value, once it drives off of the dealer's lot. How quickly your car depreciates depends on several factors, but a few companies usually keep track of how valuable a vehicle remains as it ages. You may have heard terms like "Blue Book value," and this value is typically the starting point when calculating a car trade-in value.
Your used car's value could change based on a few other factors. The trim level of the model you chose, its drivetrain, its engine, and any options packages you equipped it with could also affect its value. Some features and options, like advanced safety features, help a car hold its value better than others.
Other Factors Affecting Trade-In Value
A few other things could also affect a vehicle's trade-in value. An in-person appraisal by our Chevy financing team follows up on your initial machine-generated estimate. You will likely receive a lower offer if we find cosmetic, mechanical, or other condition issues. If we've had an inquiry for your particular model, or if it's in exceptional condition with low mileage, you may get more than you expected.
You could also receive a higher or lower offer based on the used car market at the time. When demand outstrips supply, a dealer will often be willing to pay more for a trade-in rather than having an empty lot.
If you have more questions about trade-ins or new car financing, visit our Chevy dealership near Royersford, PA. We're here to help you with all of your automotive needs.