What Are the Best Chevy Trucks for Towing?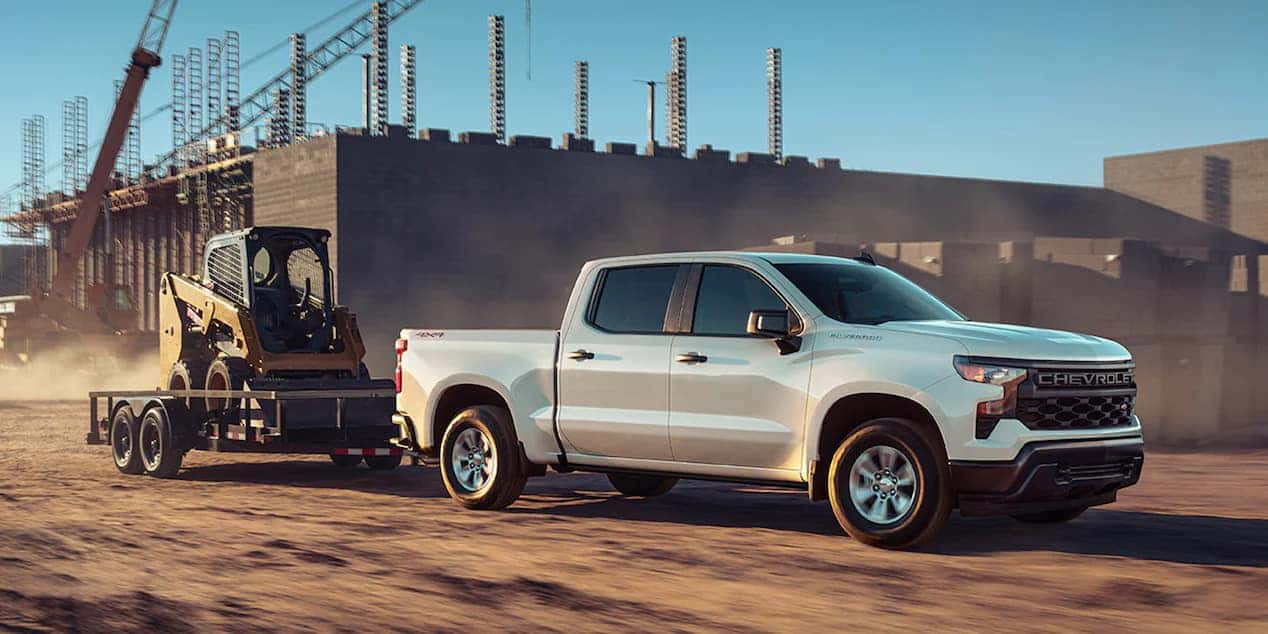 Patriot Chevy Limerick should be your first stop if you're looking for a truck that can handle heavy towing and hauling. We have plenty of capable trucks that are ready to take on tough jobs and can help you find the best Chevy truck for towing. Let's look at our favorite Chevy trucks and see which ones offer enough towing capacity to meet your needs.
2023 Chevy Colorado
The 2023 Chevy Colorado is a mid-size truck, making it the smallest pickup in our lineup. That doesn't mean it can't tackle some tough towing tasks. This Chevy truck is available with a high-output turbo engine that produces 310 horsepower and 430 lb-ft of torque. This power allows the 2023 Chevy Colorado to tow up to 7,700 pounds, more than any other truck in its class.
2023 Chevy Silverado 1500
This full-size truck might be the best option if the Chevy Colorado can't quite meet your towing needs. The 2023 Chevy Silverado 1500 has a maximum torque output of 495 lb-ft, which allows it to tow up to 13,300 pounds when properly equipped.
2023 Chevy Silverado HD Trucks
If that's still not enough towing power, you need a heavy pickup truck that's ready for just about anything. The 2023 Chevy Silverado HD series are the most powerful trucks in our lineup, and they offer plenty of options to drivers who want a machine ready to haul trailers a lesser truck couldn't handle. The Chevy Silverado 2500 HD can tow up to 18,510 pounds. The larger Chevy Silverado 3500 HD can tow up to 36,000 pounds when properly equipped.
Choose and Outfit Your New Chevy Truck
When you're ready to buy, lease, or customize a new truck of your own, visit our Chevy dealership near Royersford, PA. We can answer any questions you have and help you get behind the wheel of a capable pickup that you can depend on.